Welcome to
Onca Technologies
Why Onca?
As a complete provider of IT services at Onca technologies we create bespoke IT solutions for businesses of all sizes across variety of industries. We prioritise understanding your business and challenges it faces in order to provide the most appropriate security solutions for your needs. We work alongside you and your team to implement a tailored combination of services which integrate with your current systems to improve your cyber security posture throughout your organisation. We can also help train your staff on best practices for remote working and reorganising threats.
Priority IT Support Helpdesk with friendly staff and knowledgeable experts.
IT Support & Monitoring
Elevating your team's skills with targeted training campaigns for a brighter tomorrow.
Training Campaigns
Protecting your digital world, one click at a time
Cyber Security
Navigating the GDPR maze, ensuring your data practices comply with confidence.
GDPR practices
Your partner in achieving ISO 27001 and ISO 9001 excellence for a secure and quality-driven future
ISO 27001 & 9001
Unlocking limitless possibilities through tailored digital solutions.
Digital Solutions
Bridging the gap between vulnerability and resilience through expert security gap analysis.
Security gap analysis
Transforming data into insights, fueling business optimization and success.
Business optimisation and data analysis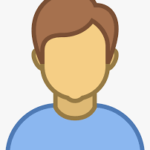 "Onca really spent time getting to know what we needed and came up with a fantastic solution. It made what felt at first like an overwhelming project feel really easy and straightforward. I would highly recommend Onca Technologies." – Client Feedback
Your first consultation is on us