Onca – outsourcing your IT & Cyber security
With the many demands of running a business competing for your time cyber security can often fall towards the bottom of the priority list. However, as technology becomes smarter, faster and more prevalent so too do the accompanying cyber threats. Digitalization is undoubtedly the direction of travel in today's business environment with organisations relying on technology and the internet more than ever before. This, coupled with the rise in remote working, has led to a dramatic increase in the risk of cyber attack – and mych higher stakes should it be successful. Safeguarding your organisation against this every-evolving threat landscape is no easy task, and requires time and expertise that most business simple don't have the resource for.
A simple solution
Fortunately, help is at hand. Outsourcing your cyber protection to a Managed Security Services Provider(MSSP) provides you with the assurance that your security is taken care of in the hands of qualified specialists dedicated to protecting your data. MSSPs are contracted IT service providers offering a range of cyber security solutions: from guidance on your GDPR procedures to a fully-managed Security Operations Centre (SOC) which continually monitors, identifies and responds to cuber security incidents, ensuring comprehensive 24/7 threat prevention.
The benefits of outsourcing: Experience and expertise
Comprehensive cyber security requires specialist skills that rare in short supply within the IT industry. Few in-house IT teams have the necessary credentials to ensure effective and reliable cyber protection, and recruitment of experienced talent can be challenging as well as time-consuming.
Outsourcing to an MSSP ensures that your security is entrusted to accredited professionals with a wealth of in-depth knowledge and experience, whilst alleviating the headache of recruitment and retention. MSSPs can provide not only practical support, but also strategic consultation and advice to ensure that your business at the top of its game when it comes to security.
Risk management
The consequences of a security incident can be devastating for a business, both financially and reputationally. You can be fined up to 4% of your global annual turnover in the event of a data breach, and breaches must also be reported – with details disclosed to customers. This can undermine the credibility of your business, potentially damaging relationships with customers and stakeholders.
In addition to advising on the most suitable solutions to protect your business, MSSPs will proactively identify emerging cyber crime trends and utilise intelligent forecasting to establish potential vulnerabilities within your system before they are exploited. The protection of an MSSP also demonstrates to your customers and stakeholders that you are a trustworthy business taking its security seriously.
Legal and regulatory compliance
Every business handling customer data must comply with strict legal standards, and these are particularly stringent in certain sectors such as Financial Services. Businesses must also consider additional regulations specific to their industry; for example, Healthcare organisations may have additional regulatory requirements surrounding sensitive patient data.
MSSPs can assess and implement the best security solutions for your specific business, ensuring that your systems, policies and procedures are robust and compliant no matter what industry you operate in or where you are located.Your MSSP will also keep up to date with changing regulations and best practices, so you can rest assured that your business is always on the front foot and audit-ready.
Time and Cost
Time is money, and businesses often face restraints on both. Managing your cyber protection in-house brings with it a range of costs, from recruitment and ongoing training to the investment required to research, develop, implement and maintain the necessary security solutions.
Partnering with an MSSP will improve efficiencies and demonstrate clear return on investment by equipping you with immediate and continual access to specialists with the required expertise and experience.It is also easier to manage a comprehensive service from a single security provider than it is to integrate an assortment of piecemeal solutions, saving you time in the long run.
Choosing a cyber security partner
Complete cyber protection is an ever-moving goalpost, with new and different threats continually surfacing. From phishing attempts to malware to Denial of Service attacks, organisations must ensure constant vigilance to stay ahead of cyber criminals. So what factors should you consider to find the right cyber security partner for you?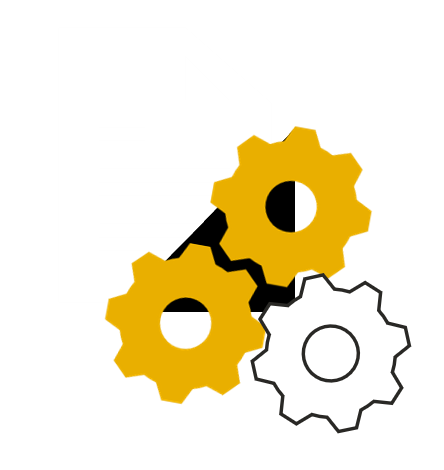 The level of support you require will depend on the capabilities of your current team, the size and function of your business, and where the gaps in your security defences are. The right MSSP will be able to provide a customised range of services tailored to your requirements, working seamlessly alongside your current team. Choose an MSSP who can analyse your organisation and produce a security report to determine the actions required, then implement and maintain the most appropriate solutions
As your organisation evolves, your cyber security requirements will become more complex and your MSSP should be able to expand its service provision in line with this. Consider your goals for the future and ensure that your MSSP understands the scope of your plans and the associated security requirements, and can scale with you to ensure a consistent and steadfast approach.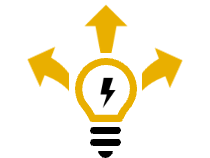 Your Workforce
Flexible working is here to stay, and many organisations will have a number of staff working remotely on a regular basis. Unfortunately, the sudden shift to remote working unearthed a variety of security issues and, subsequently, a rise in cyber attacks. More often than not, remote workers' systems are much more vulnerable to threats as they do not have the same levels of protection as company networks.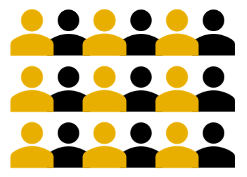 The right MSSP will help you mitigate the risk of attacks related to remote working by introducing crucial measures such as network access controls and multifactor authentication, to protect your networks whilst allowing flexible access for staff. MSSPs can also support you and your employees in maintaining good 'cyber hygiene'. Cyber hygiene should include measures such as: